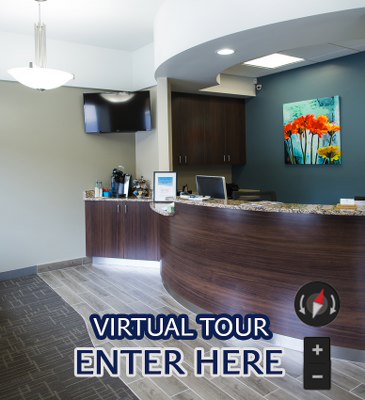 Office Hours
| | |
| --- | --- |
| Monday | 9:00am – 1:00pm |
| Tuesday | 8:00am – 5:00pm |
| Wednesday | 8:00am – 5:00pm |
| Thursday | 8:30am – 5:30pm |
| Friday | 8:00am – 2:00pm |
| Saturday | By Appointment |
| Sunday | Closed |
No Dental Insurance?
We offer an in office Saving Smiles program to all of our patients who do not have dental insurance.
Plan includes:
1 Initial Oral Evaluation
2 Cleanings
1 Periodic Exam
2 Emergency Exams
1 set of X-rays
The In-House plan will also give the patient a 10% discount on restorative and cosmetic dentistry as routinely performed in our office. This plan is not dental insurance and is exclusive to our office. The cost of this plan will be based on your periodontal assessment at the initial examination.
Watch our Video Presentation
Doctor of Dental Surgery

Dr. David Bloink has dedicated many years to exceptional family and cosmetic dentistry. He is a proud member of the American Dental Association, Michigan Dental Association, and Detroit District Dental Society, and was named a Best Dentist since 2008 by Detroit Hour Magazine.

Dr. Bloink has a highly skilled team of dental professionals who dedicate themselves to personalized patient care. Each member of our staff is committed to continuing education, which allows them to stay current with the ever changing advancements in dentistry.

Registered Dental Hygienist

Stacey received her Dental Hygiene degree from Ferris State University and has been with our office since 1994. Her experience and charasmatic flare goes unmatched when it comes to helping patients to achieve optimum oral health.

Registered Dental Hygienist

Dita received her Dental Hygiene degree from University of Michigan School of Dentistry. She joined our practice in 2009 and is very interested in oral health education, and teaching patient's how to prevent dental problems.

Registered Dental Hygienist

Kathy received her hygiene degree from Oakland Community College.  She is kind, caring and enjoys interacting with patients.  Kathy is a long time resident of Livonia with two grown children.  She has been with us since 2004.

Patient Coordinator

Linda's participation with dentistry has come full circle. She originally started as a dental assistant, and then pursued a career as an X-RAY technician. She took time off to raise four children, and then returned to the workforce by teaching early childhood education. Since 2011 she has worked part time at our practice and as of 2015 she now occupies a full time role to help manage administrative and office operations.

Insurance Manager

Gina has an extensive background in the dental field.  After a year as a dental assistant, she switched to work in the dental insurance industry where she gained valuable information to benefit private practice. Gina has since been assisting with practice management and day to day operations and handles any insurance issues as they arise, making sure that all patients reimbursement is taken care of.

Administrative Assistant Registered Nurse

After a 30+ year career in hospital nursing, Laura decided that retirement just wasn't quite for her. She has joined us in a part time position occupying any role of which she is capable such as, calming an Alzheimer patient during oral surgery, taking blood pressure,  handling phone calls, checking insurance benefits, and assessing and catering to patients and their needs. Her dynamic personality is truly unmatched and guaranteed to make you smile.

Administrative Assistant

Kaitlyn joined our office in the spring of 2017.  Born and raised in south east Michigan, she received her Associates Degree in Liberal Arts from Oakland Community College in 2010.  Her previous work experience includes being a full time nanny, a kitchen manager, and recruiter for a sales firm.  Her customer service and her strong administrative qualities have made her a great addition to the front desk and we are excited to have her join the team.

LEARN MORE ABOUT US IN THIS 1 MINUTE VIDEO
Livonia, MI Family Dentist
Thanks for Visiting Bloinkdental.com! At our office, located in south east Michigan, you can be confident that you will receive excellent care, and gentle personal attention from our caring staff. We provide the best in Cosmetic, Implant, and General Dentistry and do so in a patient friendly environment… Our team of experts are here to ensure that your visit is calming and comfortable. At Bloink Dental, we are not only concerned with your dental health, but your entire well being. We guarantee after one visit you will have a great new perspective on going to the Dentist. From the sincere greeting upon arrival to our many patient amenities, we do our absolute best to make sure you feel welcome while receiving the utmost best dental care. Along with our relaxing atmosphere, Bloink Dental offers our patients extended hours with Saturday availability, affordability including insurance coverage, an affordable in-office dental plan and optional payment plans.